Mr Kieft had a classic car company. Maurice liked to visit him to look at his current inventory. At one day Mr. Kieft was selling a 1961 pastel-blue Swedish bug which Maurice fell in love with. Mr Klok bought it and he and his wife still have it. At that time internet was only available at schools and Maurice Klok was already using it to scout for cars in Germany. He found some sweet deals but needed transportation. He asked Mr Kieft if he could arrange that. A few transports later they decided to move on together as Kieft en Klok Vintage Volkswagens.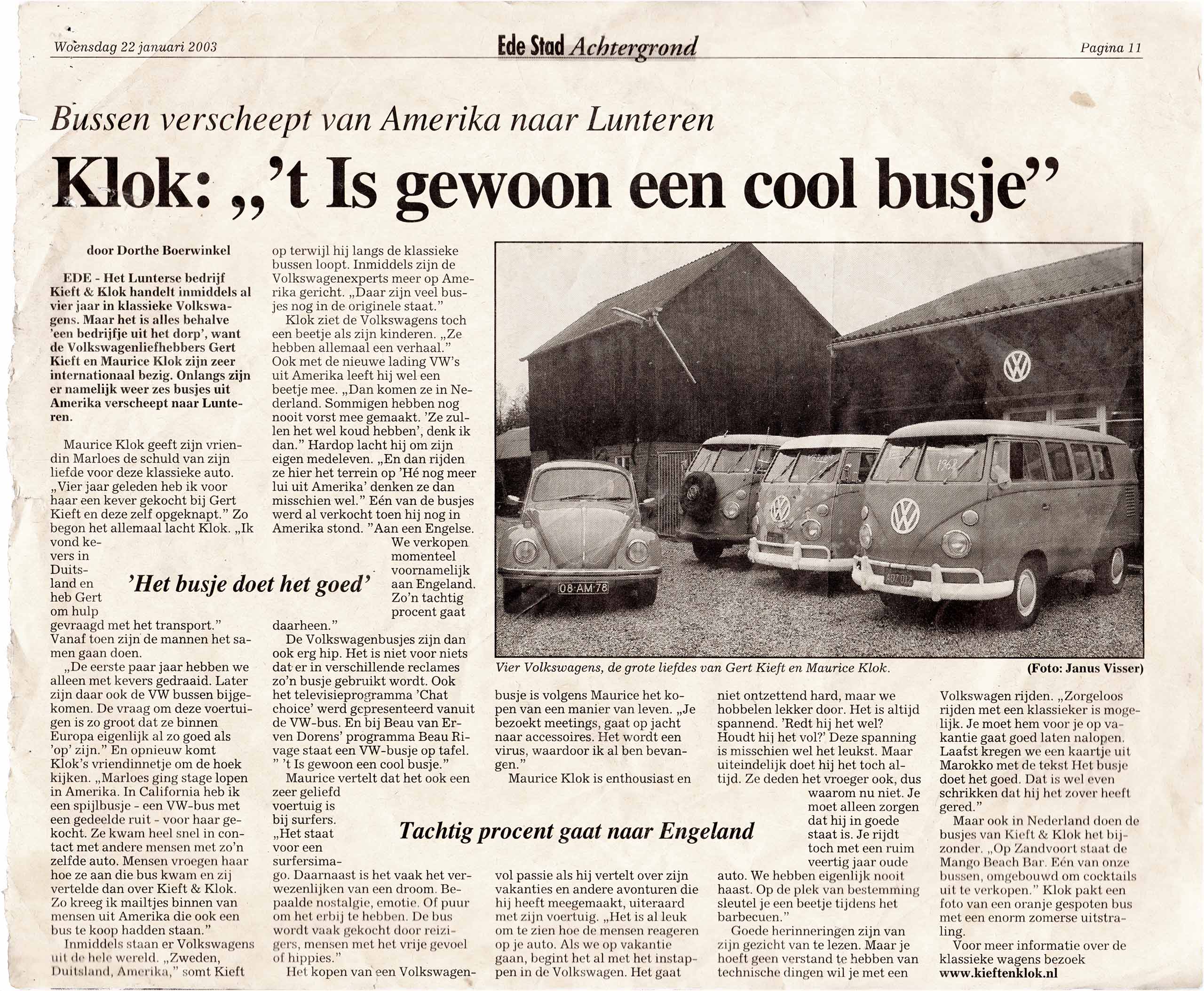 The Volkswagen Transporter.
After a few years with trading in the bugs, we attendent a few VW events. We saw many other visitors coming with a bus or camper and thought by ourselves that is much more relaxing than camping in your tent in the rain. At that point the focus went rapidly to the VW Type 2 splitscreen and T2 Baywindow buses and campers. A few were bought in Germany and The Netherlands, but most were very rusty. Maurice his girlfriend went to California in the beginning of 2000 and a bus was bought in the San Fransisco bay area. After a few months the splitscreen combi arrived in the Netherlands and everybody was amazed by its condition. Well we all know what happened after that, 1000's of VW campers and buses have been imported to Europe. Nowadays we buy them more locally as we simply don't find anything anymore in the States and most of them are in Europe now anyway.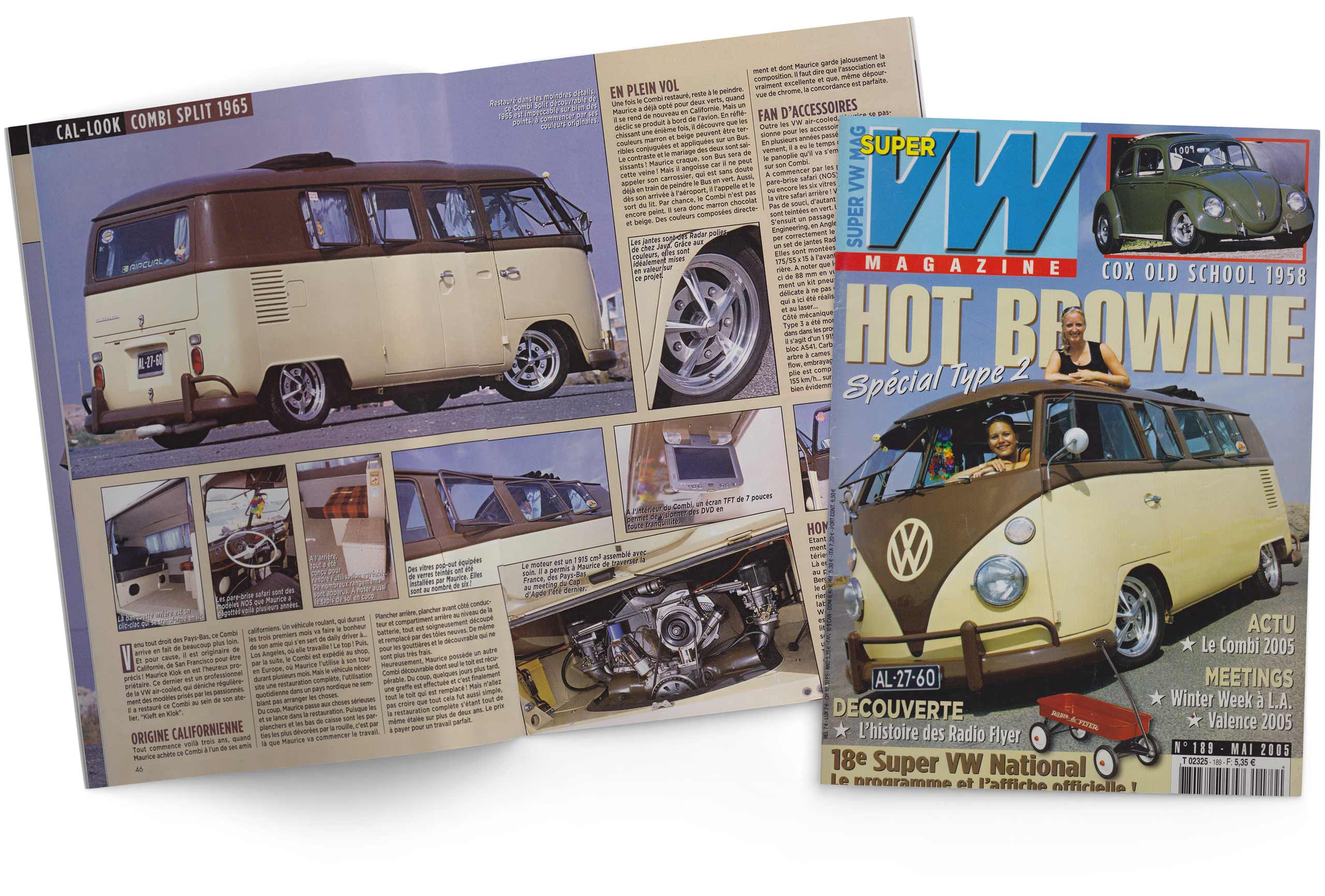 Kieft & Klok stands for quality.
We are still a relatively small company that takes its time for every customer.
Our main activity is hunting and searching for long forgotten vintage or collectable Volkswagens. Thats what we love. Open old barns and give these old Volkswagens a new live. We also always search for the more and easier to get to models like the Baywindow or splitscreen Westfalia camper or a 1303 convertible. Nowadays it is not easy to judge what is good or what is bad. They all ask the same amount of money and you don't see the differences in quality on a photo. What we do is basically preselect for you. We will inspect a vehicle maybe on a 1000 points. As we have seen and worked on so many, we quite fast see what is wrong on it or what makes it very good.
But a good classic unmolested Volkswagen is hard to find. As an example, if we take a look at 20 cars, 18 are probably not good enough. They have hidden accidents, or the identity is not 100% sure. There is a lot that can happen to a vintage Volkswagen in 50, 60 or 70 years. The nice things is when you buy at us, you can not easy buy something wrong. After you have bought your dream VW at us, we can arrange shipping to you or do desired work on it if wanted.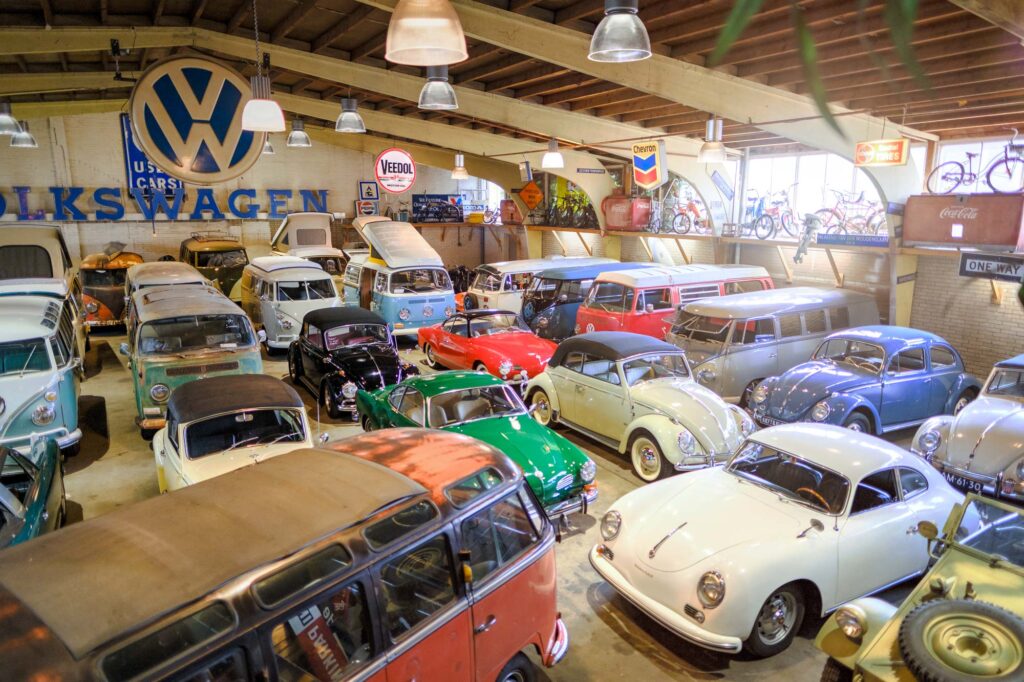 The showroom of Kieft & Klok in Renkum
Click here for directions
Do you have a German classic car for sale or do you want to buy a classic Volkswagen or Porsche?
Contact us